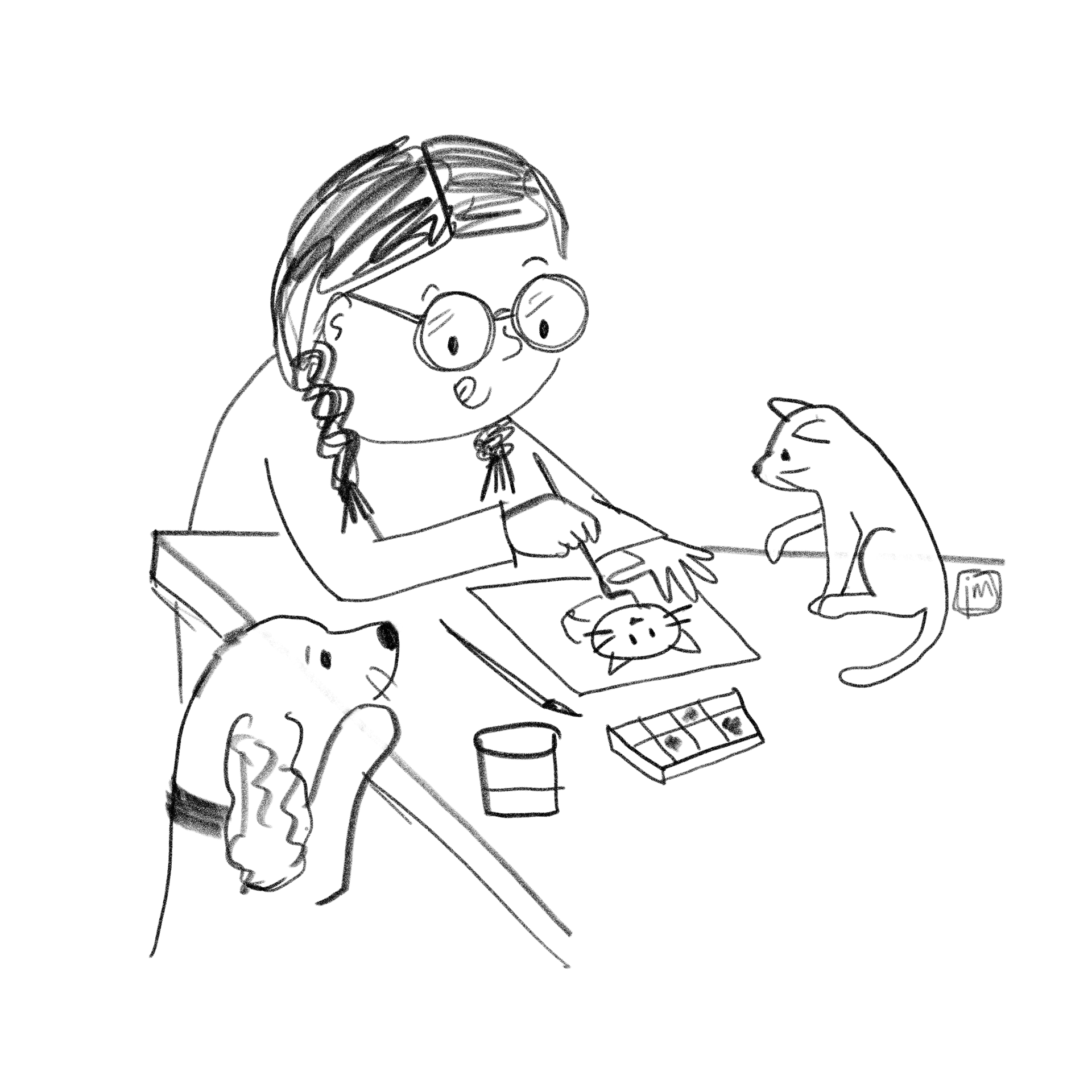 "Creator of cute characters and fun patterns"
Making art for myself makes my heart sing, but it's even better when I can share it with you.
I'm an ex-graphic designer, turned self-taught illustrator. Drawing fills my day - when my time isn't taken up with my four kids, husband, two cats and the dog! 
Ever since I was little I had a big imagination, frequently seeing characters in shapes on walls or shadows. Characters are a big part of what I create. Feeling connected, loved and happy is important to me. It was only recently that I actually learnt to just 'play' though. So I'm an even bigger child now, with a lot of experience.
I hope that my characters bring a little joy to your day x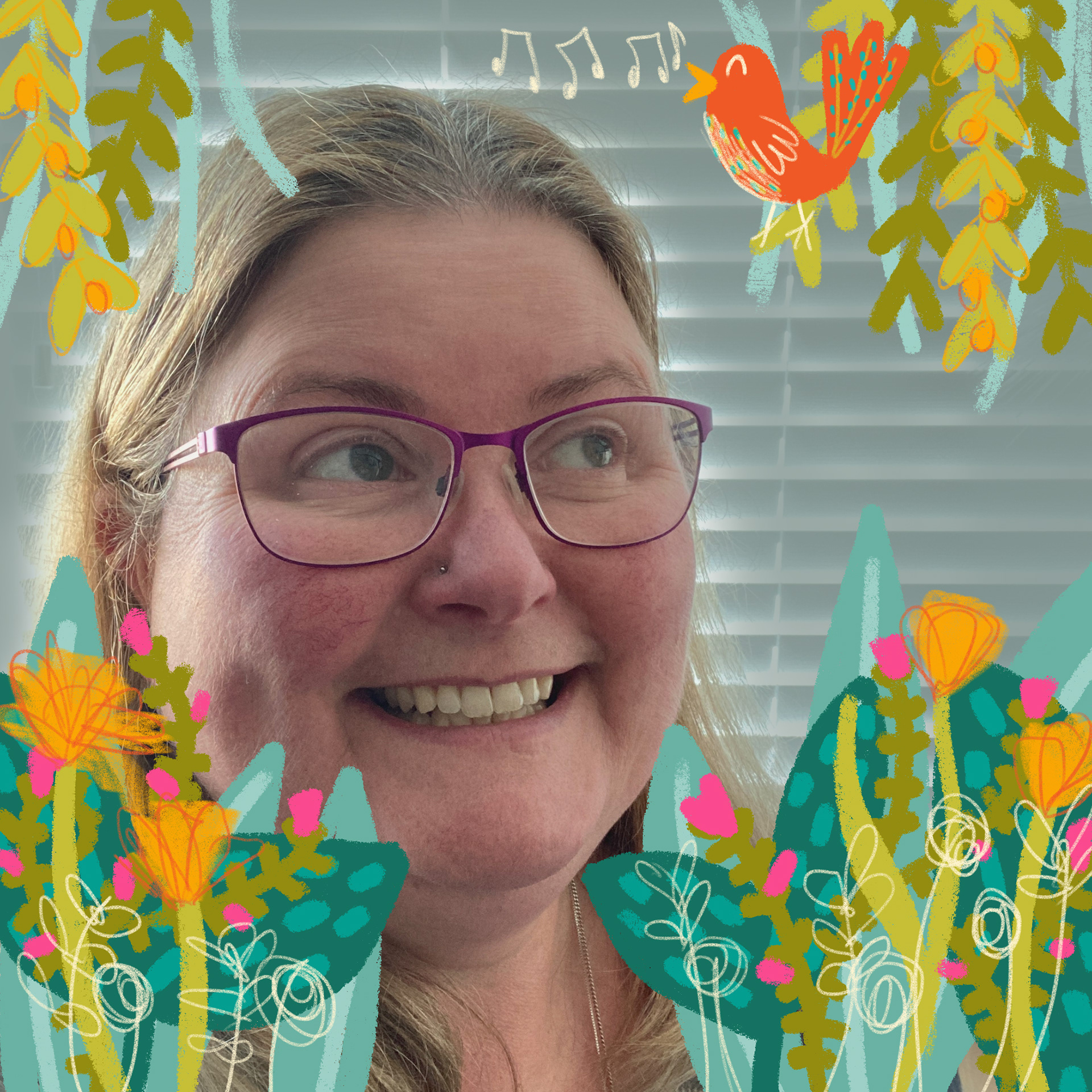 I'm always happy to chat. If there's anything I can help you with please feel free to get in touch using the form below. x
Thank you for your message.I will get back in touch with you as soon as I can. Best wishes x
If you send me a message through this form, please check your junk or spam folders for a reply from me. Thank you.
Clients include: Isle Listen, The Arts Hub, Wild in Art for Hospice IoM, Cakes Devoured, Rabbit is Strong Publishing, Matt Creer, The Clear Communication People, Department of Health, Action for Carers, The Children's Fund, Surrey Users Network, Anhaga Ltd.