It's always an honour to be asked to create something as special as a family portrait.
I create your family in my style, using your photos. 
Once you have ordered a portrait, I ask you to send some photos to me. I can draw your family in any setting you would like and I can include any extra bits in your illustration that you would like too - details that are special to you, obvious like a sign post, or more subtle like a fairy door for a lost child, or initials in the sand. Just let me know.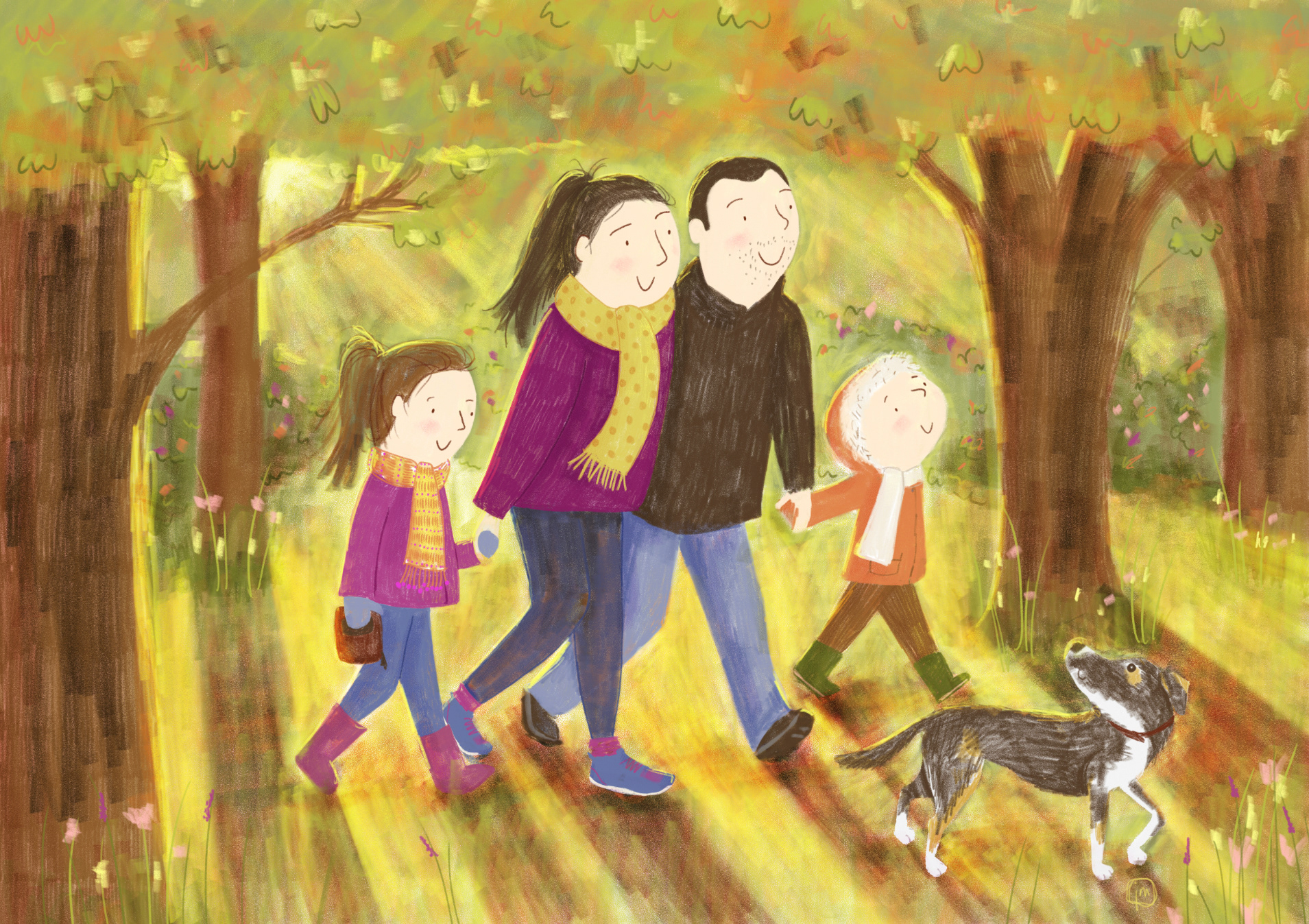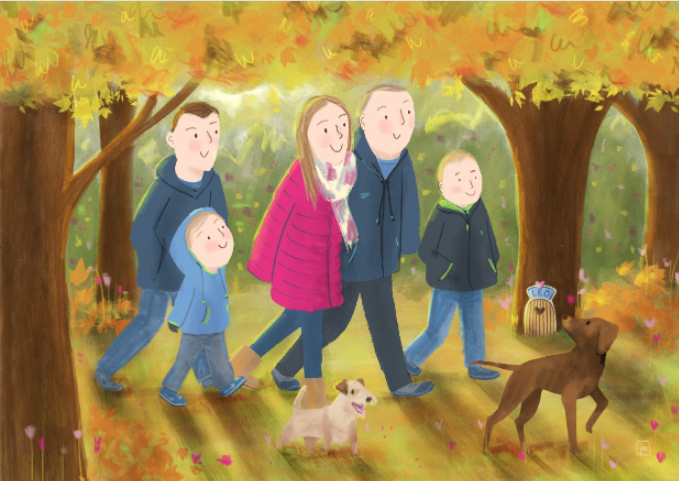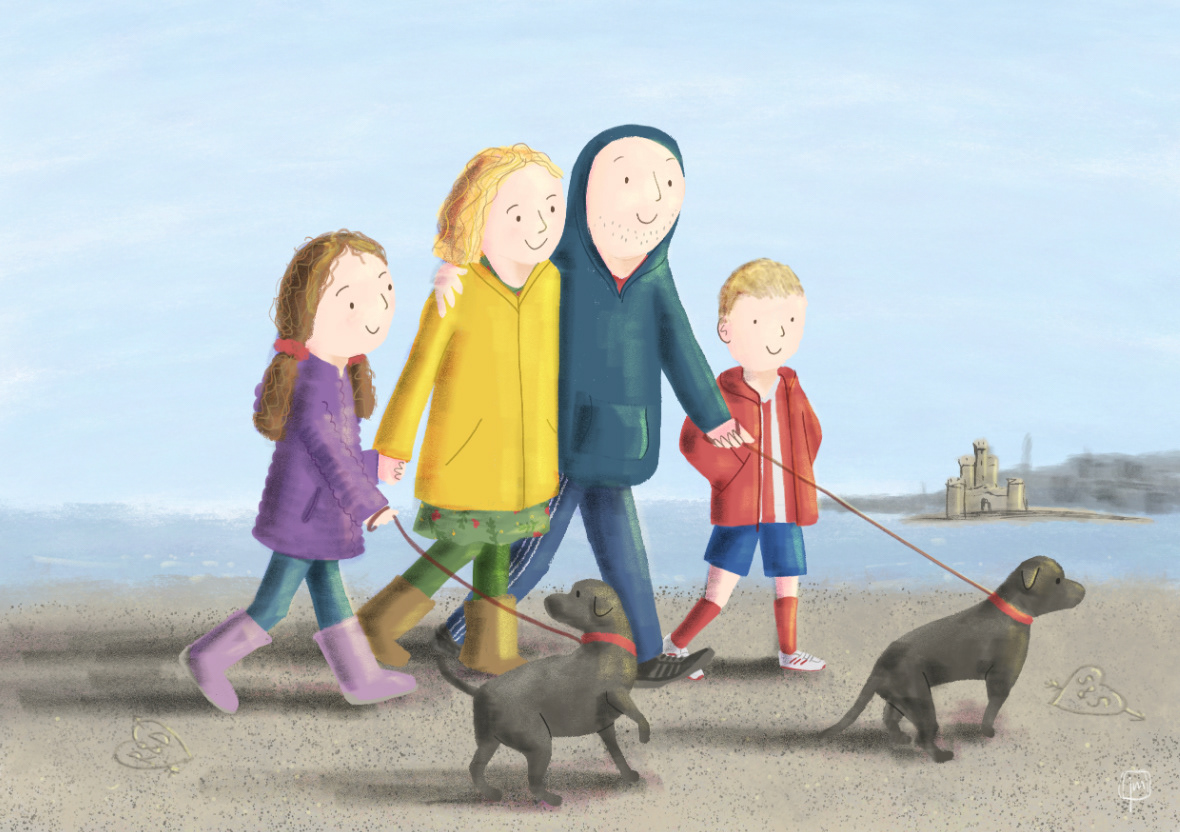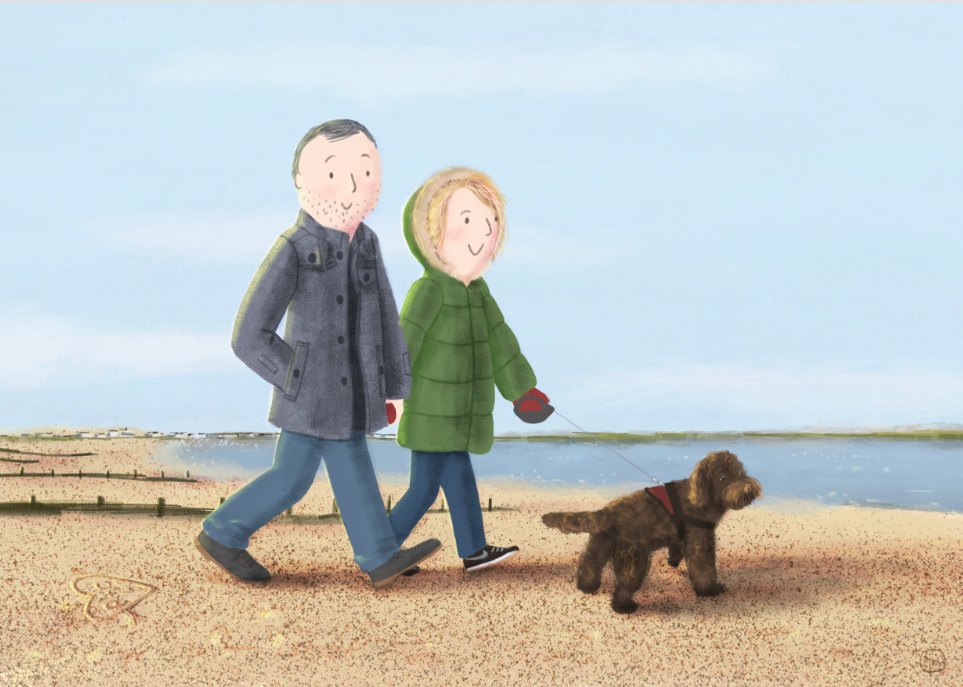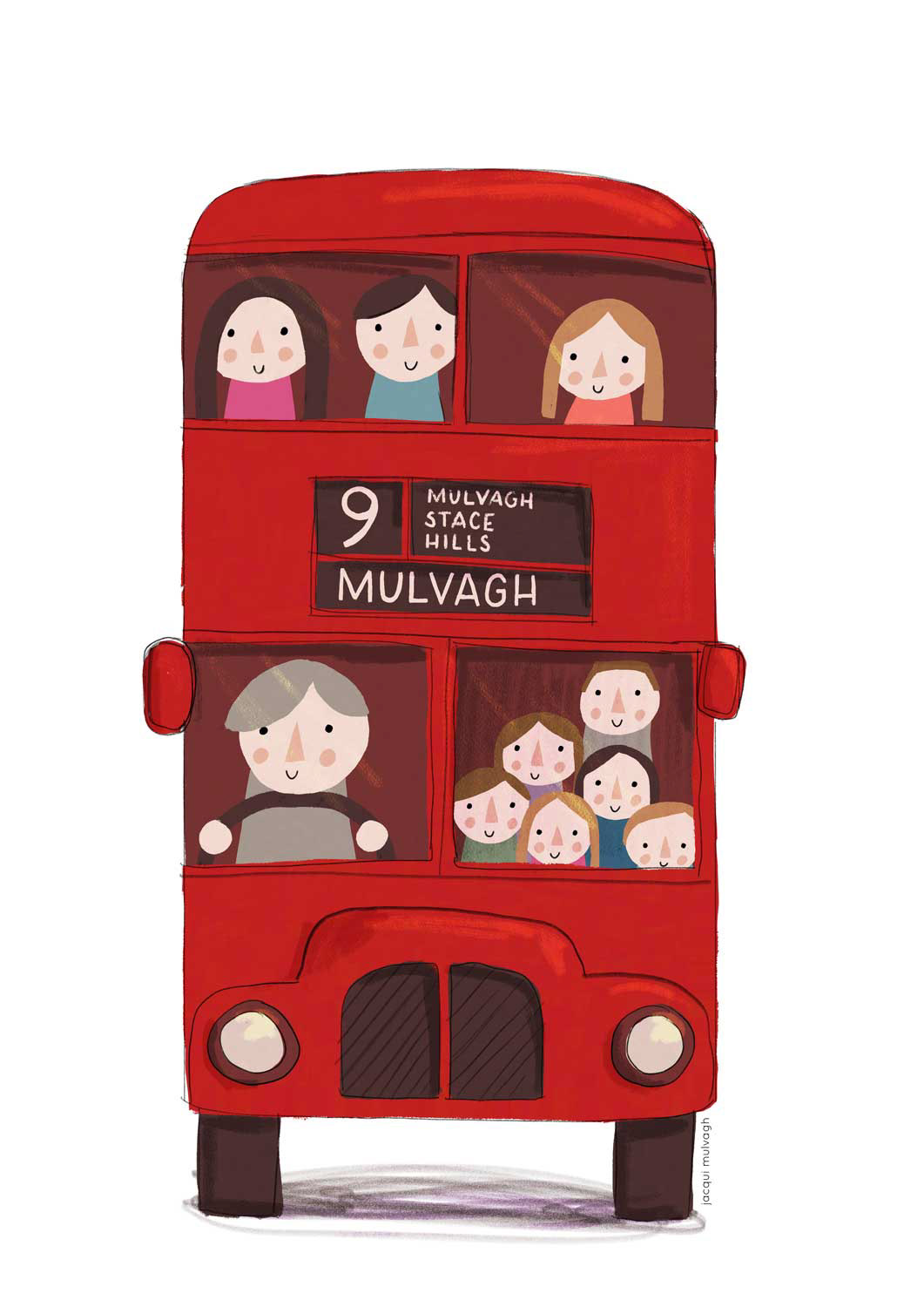 Prices start from £250.
I work from your photos to create a family portrait in a scene of your choice.
Please feel free to message to find out more - no obligation!
Thank you for taking the time to message me. I'll be in touch with you as soon as I can. Best wishes x